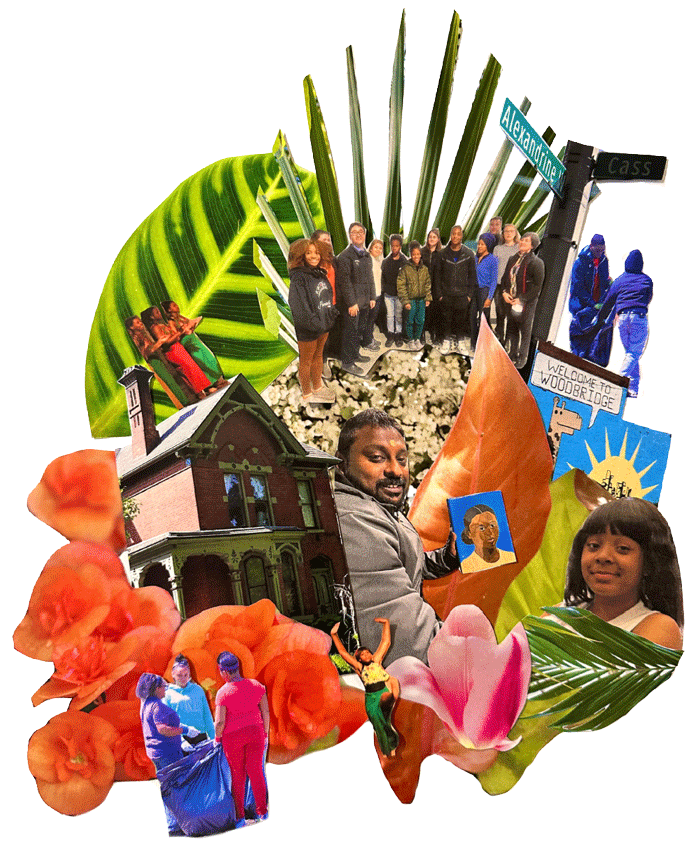 WHAT WE DO
Community Engagement and Education
We work with community members to develop community engagement, education and outreach to strengthen the community's voice and capacity to mobilize.
Resources and Education About Community Health (REACH)
DWEJ conducts in-home education with families and community groups to help them identify health hazards such as poor indoor/outdoor air quality, asthma triggers, lead hazards, etc. and provide resources to address issues.
D-Tour
We organize bus tours through areas where people live, learn, work, play, and pray in the shadows of facilities that compromise their health and wellbeing. We also shine a spotlight on community, institution and industry efforts that are contributing to a greener, cleaner, healthier Detroit.
Awareness and Advocacy through Art (AAA)
During the summer months, local artists and activists work with youth to develop visual and performance art that raises awareness around student-identified and locally-relevant environmental justice issues.