Providing Students with Hands-On Experience
DWEJ has partnered with universities in Detroit and around Michigan for many years. Sometimes, those partnerships are focused on research and policy development. Other times, they are more hands-on and directly engage students. In 2020, we worked with students from graphic design and industrial design classes at Lawrence Technical University's Detroit Center for Design and Technology, located in Midtown Detroit. The collaboration was in two parts, each providing students with an opportunity to work with DWEJ, as their nonprofit client, and giving them real-life experience and project credentials.
In one part of the collaboration, students worked in teams to design and produce promotional pamphlets and donation cards for DWEJ. The selected materials would be distributed to the public, our partners, at events and meetings, and via mail. Representatives from DWEJ met with students to review their proposal, provide feedback, and view the presentation of their completed work.
Students Design their Vision of Sustainability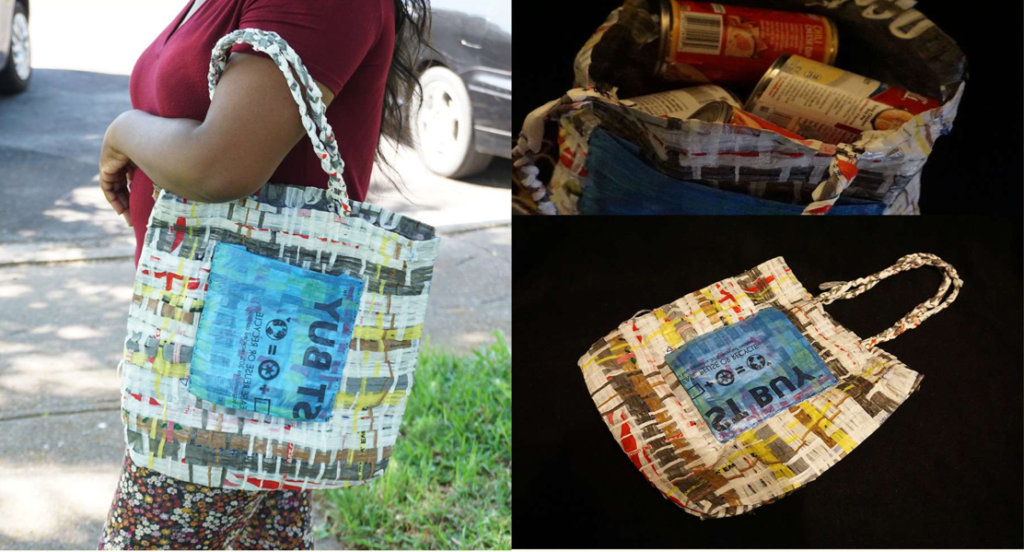 In the second part of the collaboration, we worked with the same graphic design students and a class of industrial design students. They worked in teams to develop recycling and waste reduction pilot projects to support the waste management community in Detroit. Once again, we provided feedback, as well as advice on community outreach, launching innovative programs, and waste reduction/recycling in Detroit.
Two of our staff members, one with a strong recycling background and one with experience in social science and outreach/education programs, helped coordinate the project and shared resources and contacts. Our Community Engagement Coordinator arranged a field trip to Recycle Here!, one of Detroit's first individual drop-off recycling centers, in order to give the students an up close and hands-on experience of the recycling process and what it entails. As with the promotional materials, the teams met with DWEJ to review proposed projects, get feedback, and present their work.
We are very proud of and thankful for the work they have done and we look forward to working with LTU more in the future!